CATER WITH FLAVOR
Make your party Wei better with catering from Pei Wei! From Shareable sides, Entrées and Desserts to curated catering packages, our food is perfect for parties of all sizes. Click below to order online!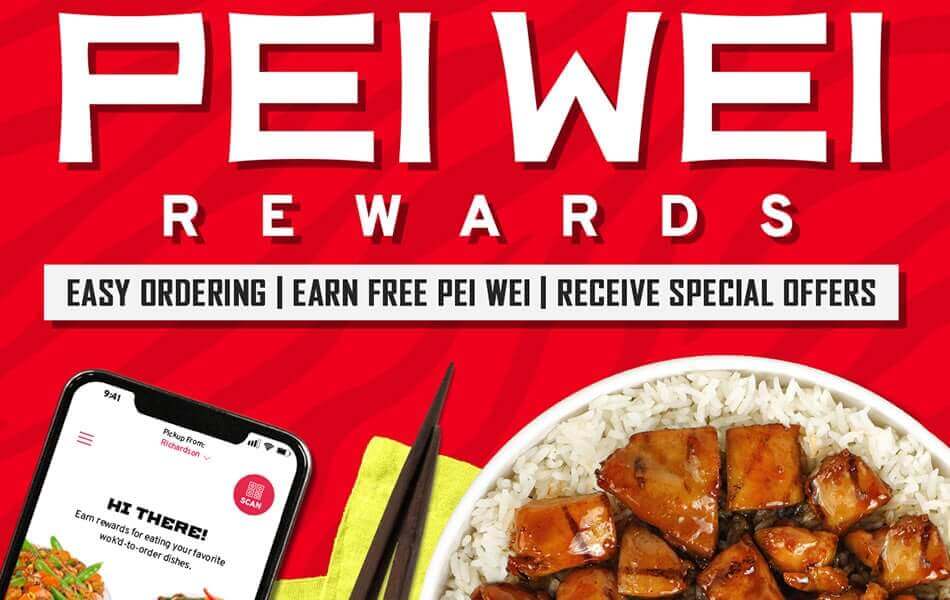 LET YOUR POINTS PICK UP THE TAB
Join Pei Wei Rewards NOW to receive a FREE Entrée after making your first $8+ purchase and receive exclusive offers and earn points towards FREE Pei Wei with every purchase.